Worlds Softest Socks - Super Soft Socks


The Worlds Softest Socks have cozy socks for men and women in a wide range of styles. Excellent for making the world's softest sock monkey.
Wide socks, casual crew, pajama, low cut, quarter top, support, footsie, dress, trouser, ribbed, knee hi, over the calf, classic crew, king size, and a spa sock or two. So, there are plenty of options for toy making.
If you have sensitive feet or just prefer to wear soft fuzzy socks or just want to stuff some fuzzy socks, these socks might be perfect for you.
They even come in soft sounding colors such as blossom pink, lavender mist, eucalyptus sea-grass, cornflower blue, periwinkle, and have basic colors like blue, red, grey, stone, denim, brown, yellow, black, navy, and khaki.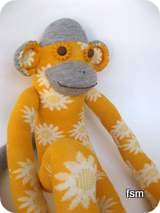 Are they really that soft? 

Well, all I can say is I bought two pairs online with the intention of making sock monkeys from them but after I received them and got to feel how soft they were I decided - instead of making them into sock toys I'd rather have them to wear. They are pretty darn (little sock pun there) soft and I love wearing them as bed socks.
Swing from Worlds Softest Socks to Socks By Brand