Jobst Support Socks
Womens and Mens Support Socks


Jobst Support Socks - women's ultra sheer support knee highs with foot and open toe available in silky beige or black. Knee highs are great for making lanky sock monkeys.
Compression maternity hose, gradient compression support stockings. Well, that sounds rather serious. Support stocking can be transformed into wonderfully crazy sock creatures too.
Comfortable and stylish over the calf and dress knee high mens support socks available in: black, brown, khaki, navy and white. 
If you are looking for supportive leg wear Jobst socks may be able to provide you with the compression relief you are looking for. What is this a sock ad or are we making sock monkeys... let's get back into sock monkey making. So, if you are looking for supportive leg wear to make a stuffed toy, these jobst socks might be the ones for you.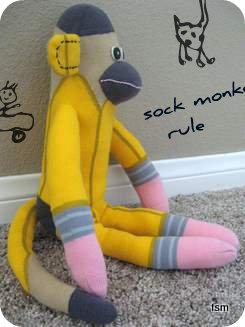 Swing from Jobst Support Socks to Socks By Brand Name