Smart Wool Socks
Smartwool Ski Socks - Wool Hiking Socks


Find warm wool dress socks for men, womens wool socks and cozy socks for kids.
Smart wool socks are made with high quality pure New Zealand merino wool - if the wool can keep those sheep warm out in their paddocks, it sure will keep you toasty too.
Keep your feet and legs comfortable when you're on a trekking expedition, mountaineering, running, cycling, snowboarding, walking or you just want to be out and about but want to keep warm in style.
Smartwool have stylish dress socks for men and women, knee highs, crew, low cut, ultralight, light, and heavy weight socks.
Smartwool socks have graduated compression, cushioned soles, achilles, heel and toes, and come in a fun range of styles such as cable, fair-isle, stripes, saturnsphere, dots and bubbles and more.


Smartwool also have uniform socks, adrenaline socks, athletic, liner and dress socks.
A bonus when you buy and love Smartwool socks is that you can also buy Smartwool hats, scarves and even slippers. There is absolutely no excuse to be cold.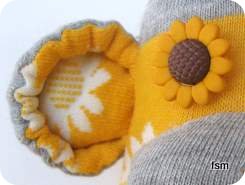 Swing from Smart Wool Socks to Socks By Brand